Discord
The page title is self-explanatory, so why is this subtitle even here?!?!
Discord Invite Code:
click here for invite code
(🔗︎)
The above invite code is for CerebralDatabank's Server
Get Karbon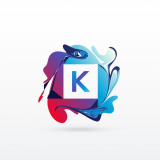 Karbon
Karbon is a Discord bot made by elementz, me, and a bunch of other collaborators. It is capable of numerous functions, including Neocities site stats, Fortnite stats, translation, weather lookups, dice-rolling, moderation commands, and much more! Let Karbon grace your server with its useful and impactful presence by clicking "Get Karbon" below.
Karbon Bot icon created by Lix, obtained from Freepik (https://freepik.com/). By using this bot, you agree to the
CDB Terms of Service
, and the legal agreements, if any, of elementz or any other contributors.